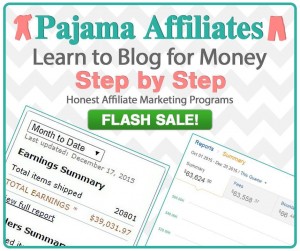 This page is reserved for the folks who are interested in learning how to make money online blogging, Just Like I do, whether you know me in real life or online, usually we always get onto talking about what I do.  Firstly I will make NO claims to anyone that  you CAN and will make money online, I know good kind-hearted people who work online too yet just cant seem to break it, some who are more than happy making a couple of dollars /pounds (I live in the UK and have NO problems making Dollars equals pounds), and are happy with that, and those like myself who have taken our online businesses to the next level.
With advertising, and being an affiliate for companies and their products, I can assure you that I D indeed make money online, from my websites.
One of my sites has recently reached 5  Million Pageviews, 6milliom as of June 2016  It has taken around 4+ years of really hard work to finally say,
I work from Home, and it blows my mind that even 1 person has visited but 5million, that is something else.

I can now ease off a little and enjoy my time. And my sites sit there working away for me now. Oh your lucky people say, the blogging business is over? Its too late to be getting into working online its changed.
No Its NOT, not if you do it right. Not if you keep up with the changes, and certainly NOT if you are providing good quality interesting and Unique content.
I am not the only one, making money by working online, I know of several others who are doing it too. And doing it BIG.
(No I do  NOT know ANY  moms with a secret cash flow system to earn money online that earns you thousands of  Dollars  In an hour – You have seen the adverts right? Wrong…. Do Not even consider clicking those,  Nothing exists, believe me over the years  I have seen all sorts come and go, Education is the key. Learn all you can.
Anyway   I know several people, just like me who Maybe not just the "same" way as me, but the BASIC principles of setting up a site(s) are the same.
We have chosen to seek out a Niche.  (Niche = the development of niche marketing aiming products at particular groups), write blog posts /create content, and if appropriate recommend products  using special links given to us by companies, and IF someone buys from the company and YOU sent them they will reward you with a small commission as a thankyou. The customer will receive all the great and best deals and your just really like the middle man…I will also recommend things I do not get commission from. I feel that this is important, so I can really ony recommend products I have tried and tested. 
FIRST LESSON TO making money online: (see there how I noted "not the Same" way as me? Remember these words for your success, find something (your Niche, what your passion is, what your good at, even If someone else is blogging or writing about your chosen niche, Do it BETTER, or do it in a completely different way)  Do Not copy, This is the biggest mistake I see being made, so many start out and then see what they think is popular and start to do it too….This just ruins your reputation. Or people rolling their eyes as they know who you copied.
People do not want carbon copies of sites all the same. They want unique they want personal. They want YOU. 
And I am willing to point you in the right directions to people I know who can help you on your journey. These people are online associates I have worked alongside and we found ourselves in a fantastic environment, where the information was shared freely, The site we started our online writing on is no longer, BUT it was our training ground, so sad to have seen the site and its demise a few years ago, however on the good positive side a few of us took what we learned and the advice given at the rocky time, and we developed our own sites,.
Although I can help provide experience and support for those wishing to make that move. I am just rubbish at the finely tuned How-to, as many of you who may know me, my brain is engaged at 100 miles an hour, and i have a habit of spluttering all the information out in one go, as my excitement takes over (I just think everyone should be able to do what I do, People have asked me what do you  do? I have had people over to explain to them, but  I know I have probably overloaded them with information, and totally put them off.
But as I have already said,   I have put countless (hundreds of thousands ) of hours in online over the years, making mistakes, and learning, learning and even more learning. Sometimes, I have worked way into the early morning, with my poor hubby staggering through at some unreasonable hour to switch the computer OFF, and sending me to my bed….I tell you this to NOT over exaggerate, I tell you this to prepare you for the work ahead of you,  IF you want to make it.
I can assure you there Is NO "one push button" course or book you can buy, which will make you earn money. However there ARE a few that will teach you, give you the Tools you need to help you work online. When I started out I had no experience of even really working a computer never mind coding for a site. HTML basics anyone? I really did Learn Everything I needed to Know online. I also had a great community to help me when I got stuck, to help pick me up on those hard days, and just to cheer me on when the going got tough.
I can now proudly say I can make a website, I can read Html and source codes, I know how to Search engine Optimize (not just add in the basics, but deep SEO for sites, I have proven track records of working on other peoples sites SEO, helping people who may have found themselves held ransom to their expensive web developers, and all this from someone who had only ever made a word document and save it.
Do not panic, I have websites that cost me barely a penny to start, yet make me a great little sum, and running costs are very minimal, heck I even still have a few free sites like .blogspot.com and .wordress. com where all you need to register and get started with your site. this does not need to be an expensive start up.
Whilst in the beginning of my journey I used free sites, to LEARN, make mistakes, and see what was going to work or not. I do wish I had started out with my OWN website and skipped a few stages.
This is Where I want to tell you about Pajama Affiliates, this How to Blog/ sell online/ pick a niche marketing, and all the bits in between is a course written and run by Lesley Stevens (aka The Lesley Show). and Robin Cockrell the lady behind Pajama Affiliates.
I know Lesley from the Early days and like her we were writing for the same site, and I have watched her grow into who she is today. I love that Lesley is so organised shes had time to share, and help write out these guides and is an active member of the process throughout.
PS. She is Probably one of THE MOST fierce Amazon Affiliates I know.  There are several courses set up from Total Beginner to The more advanced.
At this point,  I could type here how much money this one woman is making (AND how much shes selling on Amazon!!!) But I wont I will hint that is in the Tens of Thousands.
We  have learned and honed our skills our time is precious, we are very busy working on our next website or out next posts,
so if you want to read more about Pajama Affiliates then please pop over to their site, it does what it says on the tin.
Why not hook up with some of us on Social Media (LisaAuch everywhere).  Hope to see you around.
Lisa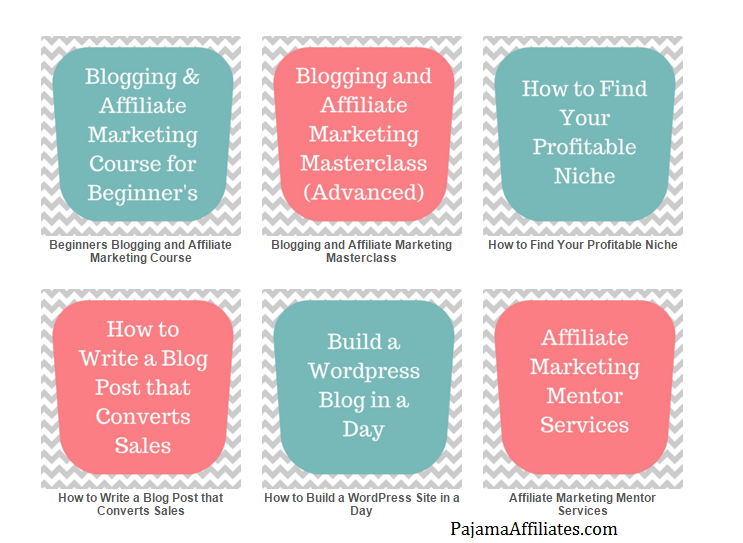 I have no more to say other than to direct you over to Pajama Affiliates, where no matter what level of experience there are course to suit beginners and the more advanced.
PS: The legal bits, I make no Wild claims of earning money online, I just know you CAN make money online, being an affiliate for many companies, or through advertising on your sites. Doing what we do, example IF you click through to the Pajama Affiliates website then decided What YOU  WANT to sign up,  I will get a commission for sending you there, See how this affiliate Marketing works (Disclaimer : I approached Lesley herself to ask about her course, I think its an awesome idea with the support network, similar to the framework I first learned about working online, and have been thoroughly impressed with the figures and success of others who have taken it, especially over the Christmas period (Our busiest Time…lol) You will find a wonderful supportive Facebook group too.